St.Kitts' Caribbean Yacht Crew Fest at Christophe Harbour sets the bar high
The 15 to 16 January saw the inaugural Caribbean Crew Fest take place in St Kitts. Hosted by Christophe Harbour and facilitated by ACREW, eight prolific yachts and their crew gathered in the Caribbean's hottest new marina for a weekend of education, activities and fun. ACREW has been gathering pace as pioneers of professional development opportunities for yacht crew, and the first Caribbean Crew Fest was no different in providing enjoyable mix of informative workshops and fun activities in a relaxed and sociable environment.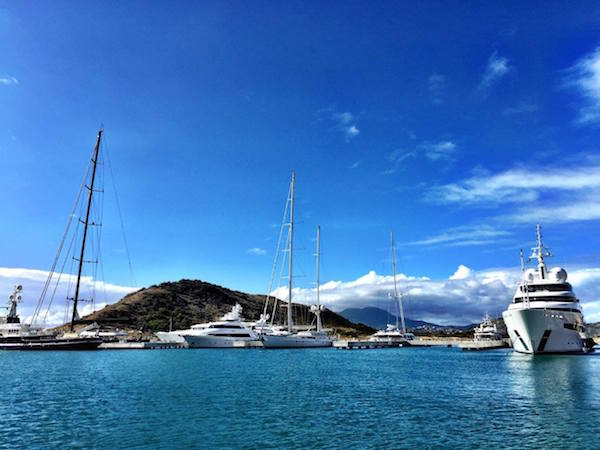 Iconic boats gathered at Christophe Harbour's marina
Longstanding ACREW partner Peter Vogel, managing director of Interior Yacht Services, kicked off the event with a packed out workshop on situational leadership. Part of Vogel's vision is to recognise that superyachts are increasingly being run with a business approach, but many are still neglecting basics. This is why there are yacht crew tax specialists to make sure no legal issues with the yachts. Another big thing that's missing is HR procedures.
"The best practices are out there, they just haven't yet fed through properly to the superyacht industry," he said, explaining that the benefits of implementing such procedures means that it sends out a clear message to the industry that your yacht is professional, and as a result attracts high quality crew.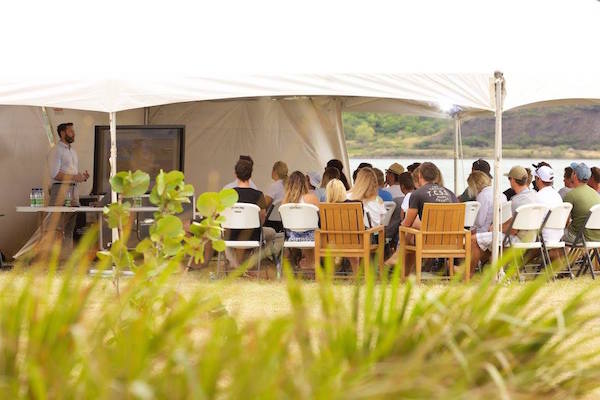 Crew safety, awareness and conflict resolution training workshop
An interactive discussion turned towards the overriding influence that management companies have on on-board procedures, with a general consensus agreed being agreed that, while the procedures are strict for deck and engineering, due to mandatory safety regulations, all too often the interior team are neglected, leaving it up to the crew to implement their own practices and documentation.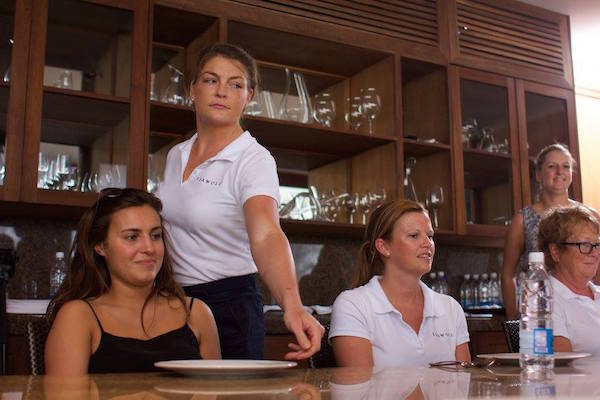 Vogel's 'Spirit of Service' workshop
An informative seminar with Wayne Britton from Securewest followed, examining crew safety, awareness and conflict resolution training. With two recent piracy incidents in the Caribbean, Britton advised of the importance for crew to constantly be vigilant and attentive. "We see it with acts of piracy all the time," he observed. "Pirates will probe a target, assess the reaction and often move on if the crew show preparedness."
The other workshops highlighted some equally interesting topics: chefs spent time with Christophe Harbour's new executive chef, Miles Thompson, who impressed the group by demonstrating the versatile and exotic qualities of cooking with green bananas; stews touched up on the synchronised service with Peter Vogel; and deck crew got to grips with some intricate ropework skills with the FKG Marine Rigging and Antigua Rigging teams. "Splicing is not a lost art but not enough crew no how to do it," said the crew of SY Timoneer, who greatly appreciated the final session.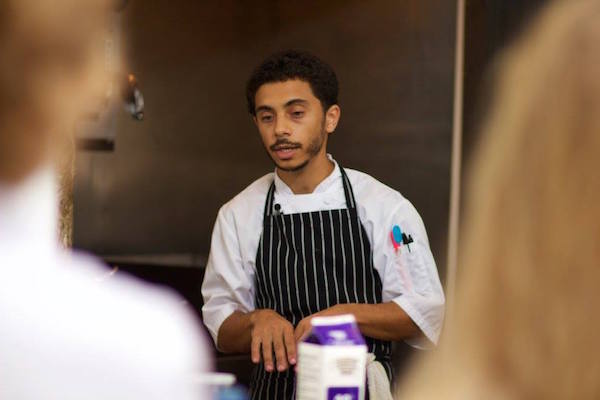 Christophe Harbour's executive chef, Miles Thompson
To cap off the day, crew were treated to a magical evening of food, drink and karaoke at Chrisophe Harbour's stunning SALT Plage beach club. Saturday focused on fun as crew were whisked off for a private tour of the YU Lounge, the luxury jet terminal at St Kitts' Robert L Bradshaw International Airport, followed by some Kittitian zip lining over the island's spectacular rain forest. The inaugral Crew Fest went out with a bang as crew danced the night away at the heroes and villains themed crew party, hosted by Zoom.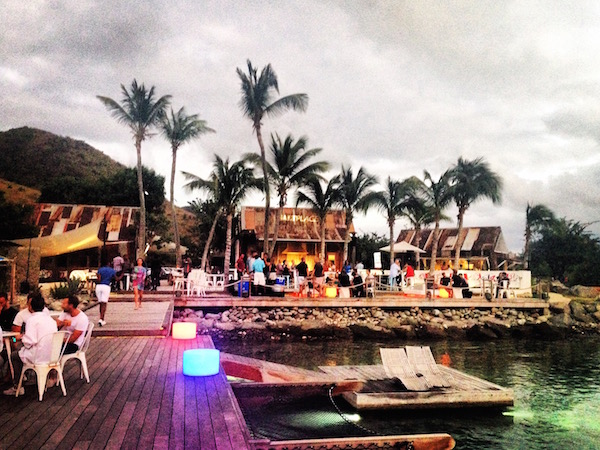 SALT Plage, Christophe harbour
Reflecting on the value of the Crew Fest, Captain Luke Humphries of motoryacht Galaxy believes such events should be supported industry-wide. "There is definitely a gap in the market for these type of crew events," he says. "I always encourage my crew to go because you always find you pick up and learn useful things to know. A lot of people in the industry don't have any management training at all and are making it up as they go along, and that is where this type of education is invaluable."
Based on the current order book, Vogel revealed important statistics during the event that there are currently around 30,000 superyacht crew, but that by 2020 the industry will need 60,000 crew. Therefore, the need for professional and career-minded individuals in the next four years will be paramount, and what better way to get ahead of the game than utilising the incredible opportunities that ACREW has to offer. For those crew that missed out on the first Caribbean Crew Fest, be sure to attend next year – you won't regret it!
Read More:
http://www.superyachtnews.com/events/24126/inaugral-caribbean-crew-fest-sets-the-bar-high.html